Our Community is Our Priority - a JUNETEENTH Tribute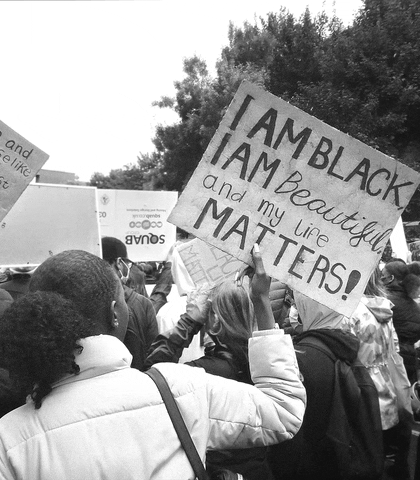 "Acts of Injustice" is an understatement to what we have seen, experienced or physically witnessed happen to Black women and men during these few months. To claim as "Racism" is far to broad to explain the intentions behind these very acts. Black folk are unsafe in 2020, it's a fact.
The world needs to stop and acknowledge the VITAL need of a reformation. And it has, but for how long? We have run out of days trying to bandaid white supremacy, prejudice and systematic oppression to keep Melanated people in bondage. 
NO MORE. Nope, not anymore. I hereby announce that as of this year's JUNETEENTH, we buy and support Black...
In case you are not aware of the significance of Juneteenth, learn about it here.
As a Black young woman, and Beauty Boss, my life and voice matters -as do the lives and voices of my folk. We want more than justice, we want CHANGE, we want PEACE, EQUALITY. We are beyond triggered of the memories of what our ancestors experienced as we watch history repeat itself.
In 2020, we have taken the streets and made our voices heard. The system put in place to tear us down must be burned. With that, behold the dawn of a new protest: Buying Power.
Yes, folks. Shift the buying power toward our communities and businesses. 
Buying power allows us to grow our economy and thrive as a people. Truly change the dynamic of remaining in oppression and "bondage". Build our own wealth and redistribute it back into our community. No one loses, we all gain.
This Juneteenth, even in Canada, we celebrate the emanicipation of those before us and remember those who lost their lives for us to get here. Let us carry on their legacy as we unite, uplift and demand justice for each other!
With Love,
Kinsha Francis
Founder, Lashtrix Cosmetics